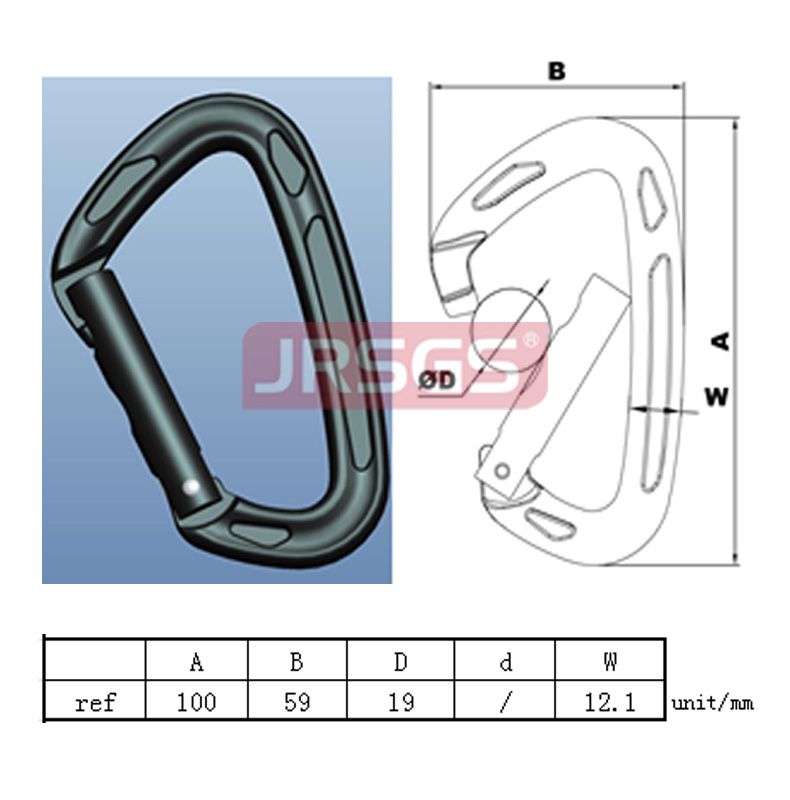 1、Material

The material is made of 7075 aviation aluminum magnesium alloy, which has the characteristics of high strength, light weight, heat resistance and wear resistance, environmental protection, fashion, convenient carrying, etc.
2、Shape
The product hook body is developed into D shape, with uniform stress, safety and reliability. And comfortable grip, easy to operate。
3、Locking Design
The lock door is designed with anti-hook to prevent crochet hanging. When you try your best to reach the protection station, the anti-hook system is particularly important.
4、Breaking Load
Through tension machine test, the breaking tension can reach 24KN, perfect to ensure daily needs, safe and reliable.
5、Usage
Mountaineering, expansion, rock climbing, cave exploration, power rescue, aerial work, hoisting, engineering protection