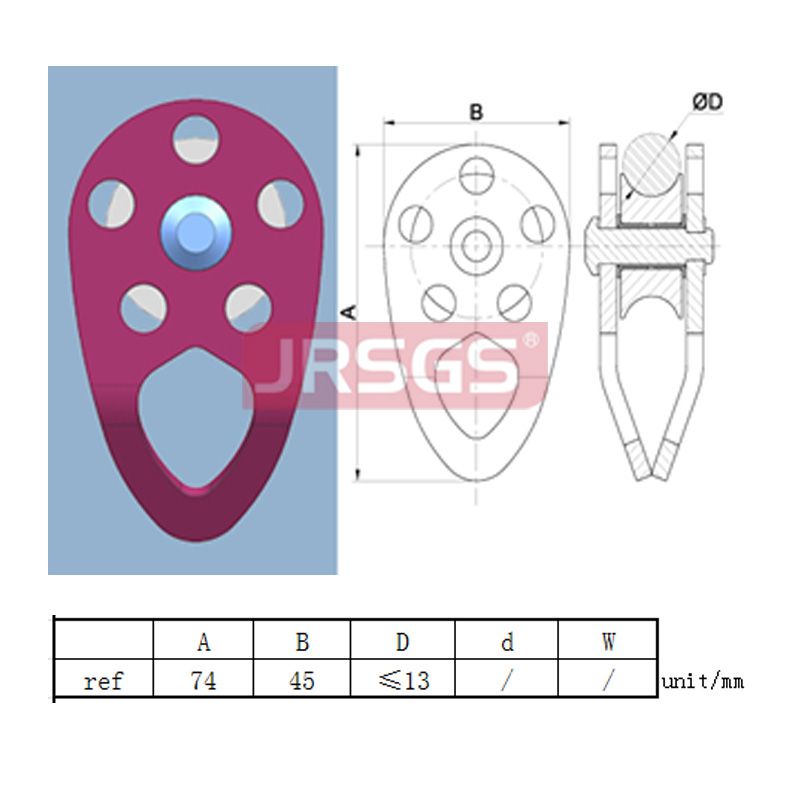 1. Material
Material is 7075 Magaluma, light, environmentally friendly, fashion and easy carrying.
2. Shape
The hanging point of the product is developed into a circular arc, and the force is even when hanging, so as to effectively reduce wear. There are 5 cooling holes on the front and 5 on the back to improve the cooling efficiency.
3. Pulley
The pulley is concave with smooth surface to minimize rope wear.
4. Breaking Load
Through tension machine test, the breaking tension can reach 20KN, perfect to ensure daily needs, safe and reliable.
5. Usage
Mountaineering, expansion, rock climbing, cave exploration, power rescue, aerial work, hoisting, engineering protection